Lobster and Pea Pesto Hors D'Oeuvre
Print
This pretty lobster canapé with a fresh pea and herb pesto is an easy and elegant party hors d'oeuvre that's sure to impress your guests.
Serves: 12
Prep Time

20 min

Cook Time

20 min

Total Time

40 min
Ingredients
2 cups (500 mL) frozen peas
1 cup (250 mL) packed fresh basil leaves
2 cloves garlic
1 tsp (5 mL) salt
1/2 tsp (2 mL) black pepper
1/2 cup (125 mL) grated Parmesan cheese
1/2 cup (125 mL) olive oil
1/4 cup (60 mL) freshly squeezed lemon juice
1 baguette, sliced and toasted
8 oz (250 g) frozen cooked Canadian lobster meat or pieces, thawed and shredded
3 small radishes, thinly sliced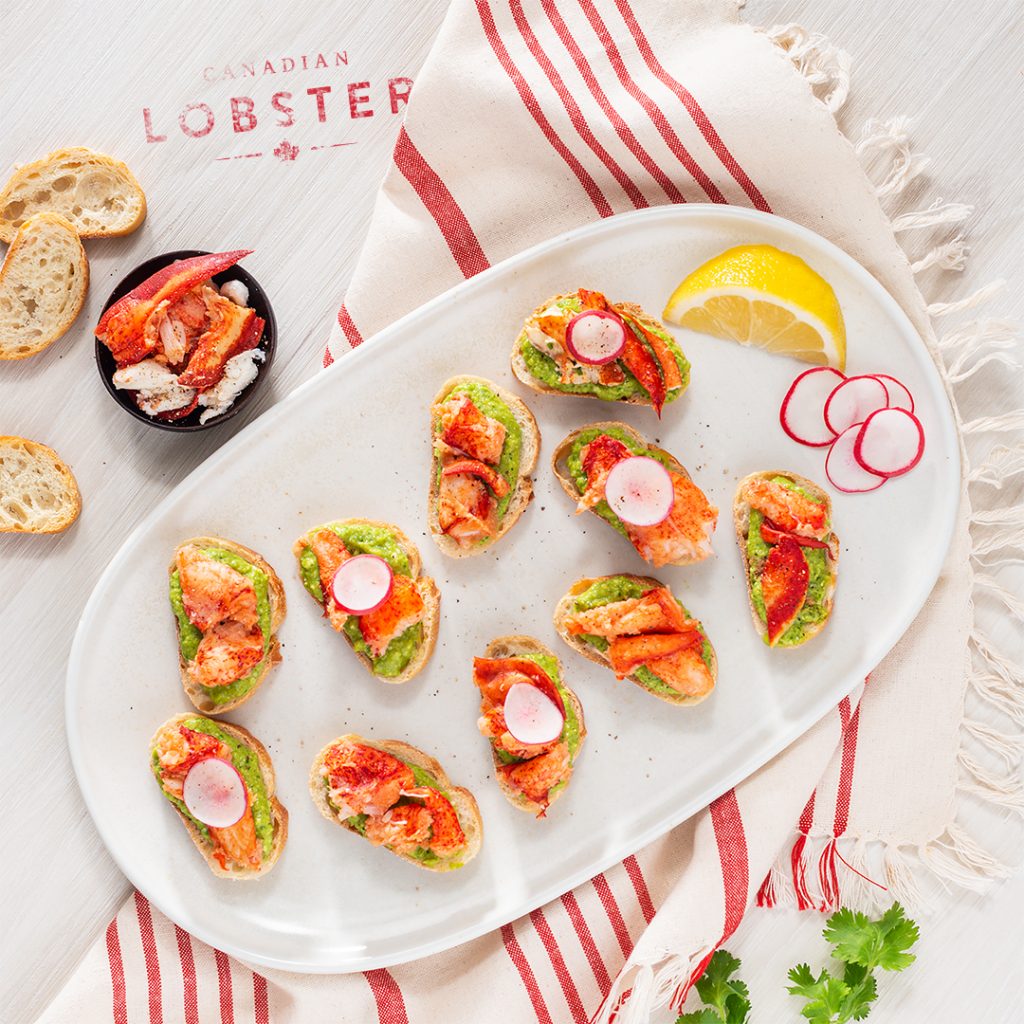 Method
1
Bring medium saucepan of water to a boil over medium-high heat. Add peas and cook, stirring occasionally, for 2 to 3 minutes or until tender. Drain, rinse peas under cold running water and let cool completely.

 

Meanwhile, in blender or food processor, pulse together peas, basil, garlic, salt and pepper until smooth. Add cheese, oil, lemon juice and 1/4 cup water; pulse until smooth and blended.  

 

Just before serving, spread pesto over baguette slices. Top with lobster and radish. 

 
Chef's Note: Alternatively, serve on crackers of choice.